SKD Project
To Avoid high cost on shipping and import duty, labour cost, our R&D team designed SKD/ CKD cooler. Combining with our advantage of efficient production in parts workshops, making assembly in Customer`s local workshop more convenient. We will take care of packing on pilaster, solid door, canopy solid support, cabinet board etc, As below. Welcome to share with us your SKD solution.
As we known, troditional structure design is so complicated for production, and maintaince...
People look forward to a higher efficiency design..

We improved the structure with SKD components group. Convenient for both assembly and maintaince.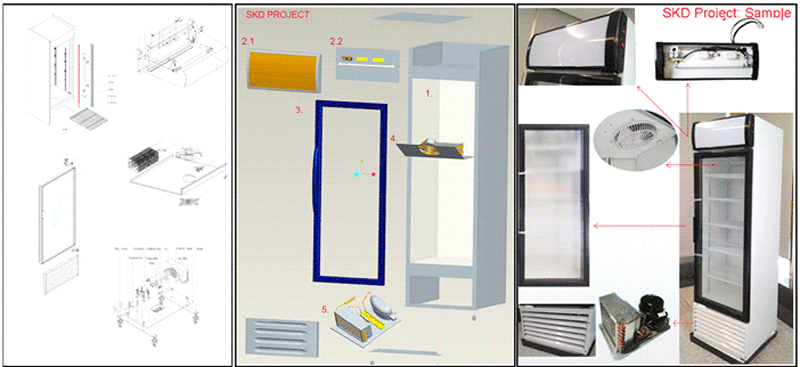 ---
To be more convenient for production in Customer`s factory. We also supply Foamed Cabinet in CKD Board. As below is the details for your reference...

---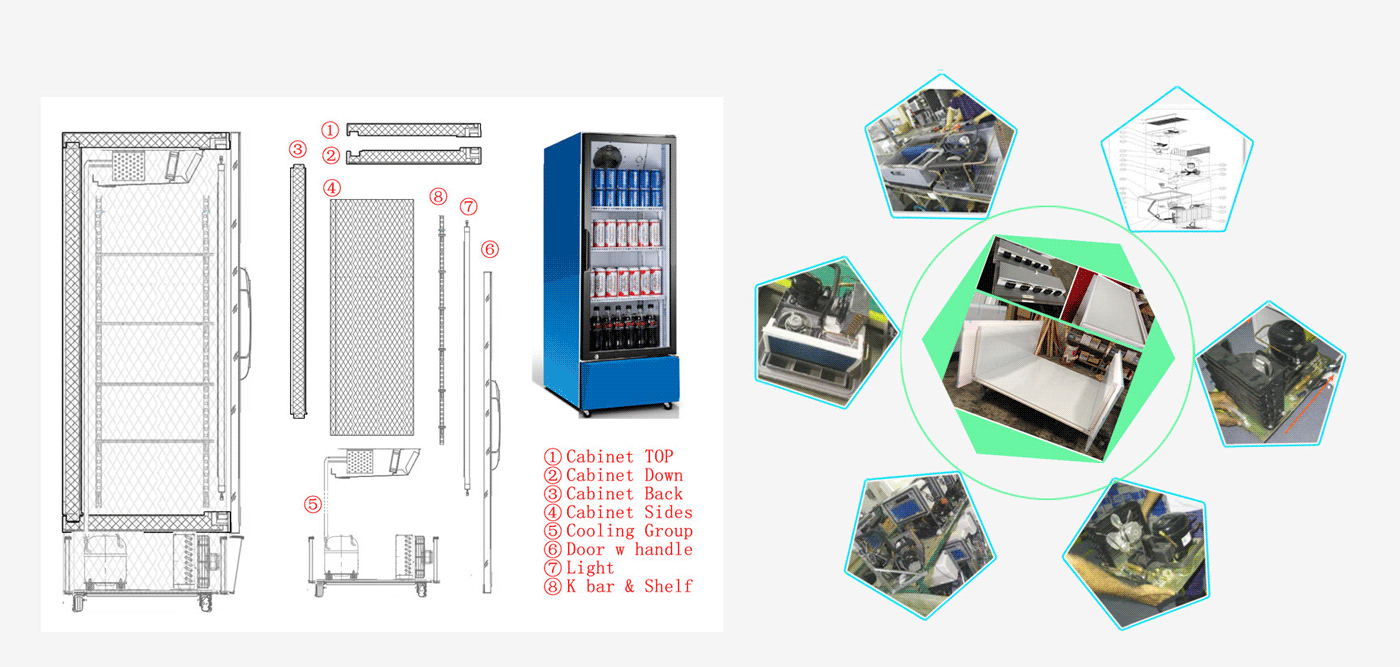 ---
Models Available as below. Welcome to your inquiry.


---

---